1. Whether you are looking to lose weight, beat your last time or live longer, Precision Fitness Assessment test is the only program that can guarantee success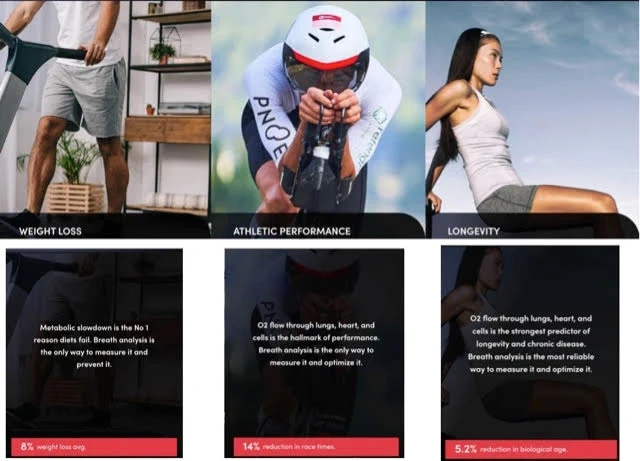 2. RMR & Fat-burning Efficiency are the most powerful indicators of cellular health, a metric that's strongly correlated with longevity and health.
What is your Fuel Source and Fat Burning Efficiency?
Book your test and find more about your training, nutition and breathwork program personalized to your metabolism. Call +94906912730 for more information.


3. UNCOVER YOUR SUPERHUMAN
THE GOLD-STANDARD IN HEART, LUNG, CELL, METABOLIC TRACKING.
DATA DRIVEN INSIGHTS FOR A BETTER YOU
Analyses your body with key metrics. Your results from our test will allow you to realize your fitness potential in a matter of months.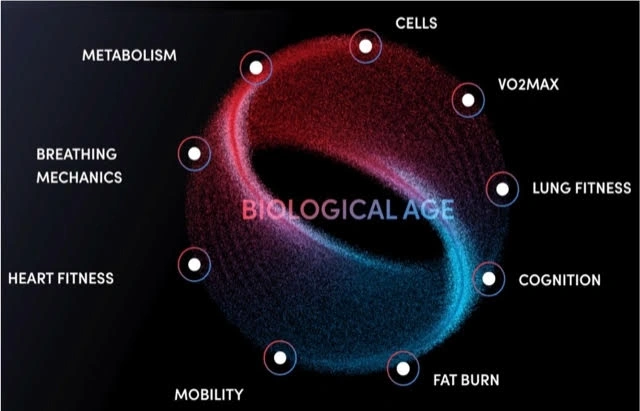 4. WHY SHOULD A WEIGHT LOSS CLIENT GET TESTED?
To develop a training regime with tailored exercises and intensity to maximize fat burn

To develop a personalized nutrition plan tailored to their caloric needs

90% of diets fail because a caloric baseline is not measured but guessed.
So, FIND YOUR LIMITING FACTOR & THE PLAN TO OVERCOME IT.
The test & the analysis finds what's preventing you from achieving your fitness and health goals. It then provides you with all the information you need to align your training, nutrition, and recovery with what your biology needs. 
Optimal Calorie & Macro intake

Race fueling

Metabolic Age

Recovery Training

Training Zones

Optimal Cardio, HIIT, Strength Breakdown

Resting metabolic rate & Fat-Max Zone

Calorie burn

VO2max

Fat/ Carb burn Ratio at Rest

Movement economy & Heart fitness

Lung fitness

Cellular fitness
We capture the most complete picture of your body!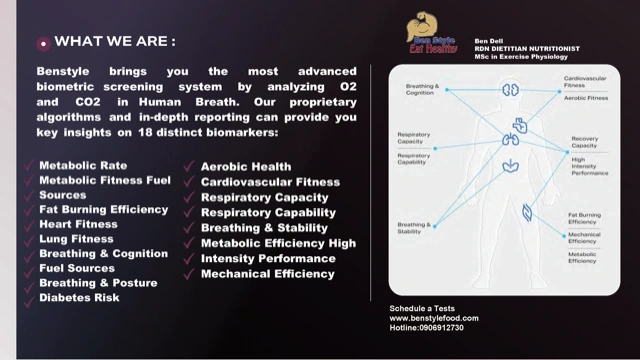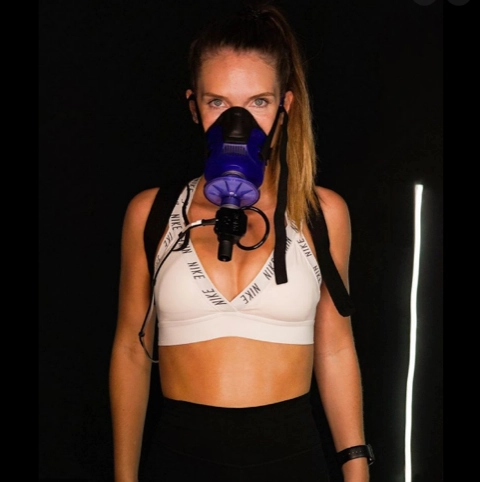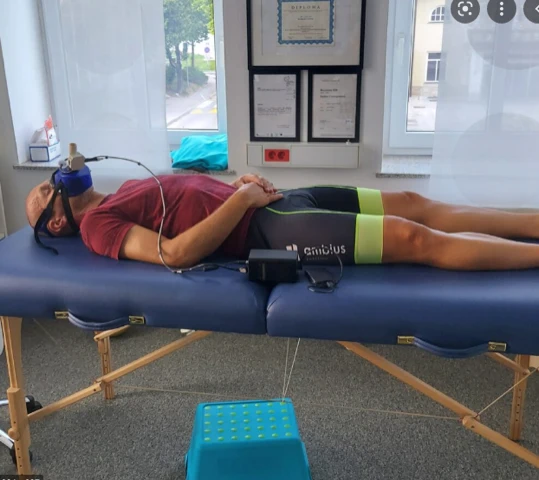 Ben Dell
RDN Dietition Nutritionist  
MSC in clinical Exercise Physiology 
Tel:+84 937 664 620
Email: benstylewellness@gmail.com
Website:www.benstylefood.com
In addition, we offer the following nutrition counseling services:
Contact us to learn more how you can become more fit or lose weight.